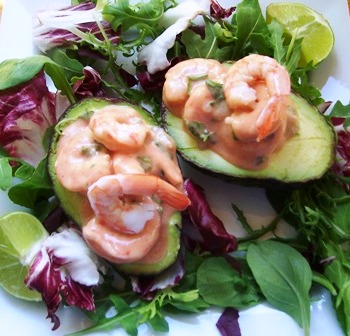 The lovely Erica of My Colombian Recipes allowed me to feature one of her seafood recipes on Alaskan Seafood Harvest, its fabulous, its basically all Erica's work i just added the Nutrition stuff!, so feel free to check it and and of course link to her blog, I adore it. But I know a lot of your clever folks have found it!
Let me know if you would like a seafood recipe to be featured on the site, comment or email me rebeccasubbiah at yahoo dot com
gave me this award:
if you want to know more feel free to ask as I can't think of anything witty right now!
oh my dream car is an Aston Martin DB9 
so in return I want to give this one to Kristen. I have meet and continue to meet so many wonderful folks from around the globe, I am learning new recipes and fun facts on food, thanks for being a blogging friend.
Hope your having a great monday Jasmine is awake now so bye for now!