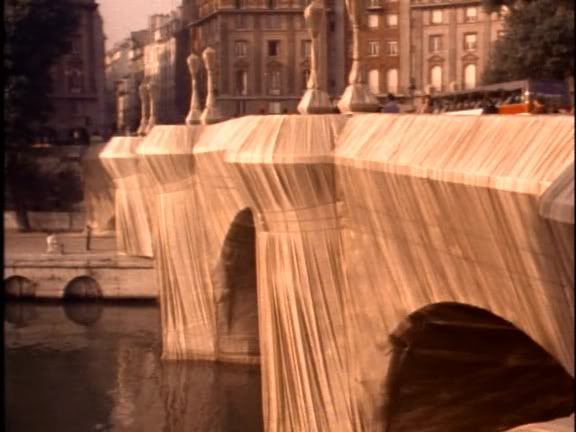 Pont Neuf Bridge Paris
Milano 1970
Coastline in Australia in the 1960's
Cristo and Jean Claude
two artists' famous for wrapping up monuments to remind us of the gifts we have all around us were mentioned to be by Laura in Paris. I loved this and just had to write a blog post on it. Maybe for christmas and Thanksgiving instead of going crazy on gifts we could wrap up out cars, homes and loved ones and the turkey!
The final picture is out of the flight coming back to Greensboro wow how beautiful and blessed we are to have majestic sights all around us and often don't notice them.
So going to make Aloo Gobi and chappati today hubby is craving Indian food again, the washing machine is getting a workout and little Jasmine is happy finding all her old toys !
Love to you all, I am blessed to have the gift of great blogging buddies